Some time ago, at GnosticNYC, we did a lecture on movies with Gnostic themes. We had a pretty good list, but there are lots of movies I've never seen, so they didn't make a the list for that lecture. Since that video has been up, we've gotten a bunch of suggestions in the comments for other videos. I've taken our original list and the other movies mentioned in the comments, and I've compiled them all into the following list, that you can edit!  Please vote and contribute.
Movies with Gnostic Themes
A list of movies with Gnostic themes and elements. Vote for the ones that you think are truly Gnostic. This is eventually going to be a podcast, MST3K style, and the highest ranking movies will be the ones that make the cut!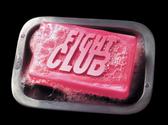 Kin of Thorn is literally the "most" Gnostic movie I have ever seen. Humanity is being killed by a disease that turns people into stone (traps them in matter). The only cure for this disease is hidden "knowledge." A young girl is trapped in her "sleep" and must be shown the reality of an illusory world by a soldier with a cross tattooed to his face. She awakens the moment she is crucified by thorns, and the soldier dies saving her.

16
Hedwig and the Angry Inch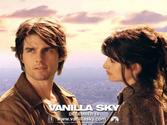 24
Snow White and the Seven Dwarves
What I'd like to eventually do is produce a podcast where we watch one of these movies and comment on it live, MST3K style, but that's a longer process.